Disasters and emergency response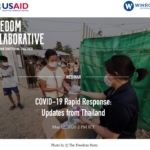 Together with the USAID Asia CTIP project, we continue our COVID-19 rapid response webinar series to discuss challenges, needs, and possible solutions for organizations working with already-vulnerable populations during this time. We also hope these discussions serve as a way for practitioners in the region ...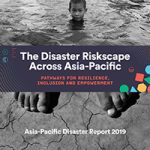 The Asia-Pacific region faces a daunting spectrum of natural hazards. Indeed, many countries could be reaching a tipping point beyond which disaster risk, fuelled by climate change, exceeds their capacity to respond.This Asia-Pacific Disaster Report 2019 shows how these disasters are closely linked to inequality ...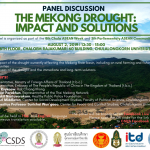 The Lancang-Mekong basin is currently facing a severe drought, with serious consequences for communities living within the basin. The drought takes place in the context of increasingly extensive hydropower dam construction in the basin on the mainstream and tributaries. These projects have expanded water storage ...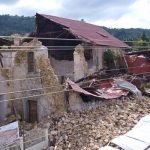 During 10-11 October 2018, ICoE-TDDR will host a regional forum in Bangkok, Thailand. Through moderated panel discussions and facilitated break-out groups, the Transforming Development and Disaster Risk in Asia: A Regional Forum (TDDR in Asia Forum) will examine how the current development model in Asia ...