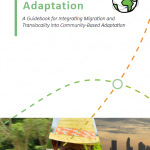 This guide helps development practitioners integrate human mobility into their work.About this guideThis guidebook helps you integrate migration and translocality into community-based adaptation.Steps to translocal resilienceUse our methods and suggested activities to explore and analyze migration patterns in your project area. In the end, you ...
The United Nations Economic and Social Commission for Asia and the Pacific (ESCAP) is convening the Asia-Pacific Forum on Sustainable Development (APFSD) 2018 in Bangkok on 28 – 30 March 2018. They are hosting a CALL FOR CIVIL SOCIETY PARTICIPATION to help inform the agenda "Transformation ...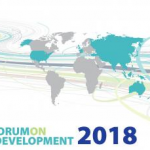 As a regional and inclusive preparatory event for the high-level political forum on sustainable development that will be held under the auspices of the Economic and Social Council at the United Nations Headquarters in New York in July 2018, the Fifth Asia-Pacific Forum on Sustainable ...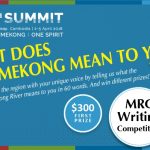 The Mekong River Commission (MRC) today launched a regional writing competition in which citizens and residents of all ages from Cambodia, Lao PDR, Thailand and Viet Nam can enter and stand a chance to win different prizes.Entitled "What Does the Mekong Mean to You?", the ...