Ethnic minorities and indigenous peoples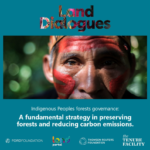 April 22nd, 2021 | 8:00PM – 09:30PM (Bangkok Time)Join the Ford Foundation, the Land Portal Foundation, the Tenure Facility and the Thomson Reuters Foundation for a webinar on April 22nd, Earth Day. This webinar will provide an opportunity to review the report "Forest Governance by ...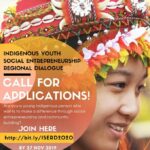 Are you a young Indigenous person who is making a difference through social entrepreneurship and community building?Sign up for the Regional Dialogue on Indigenous Youth Social Entrepreneurship to be held on 20-22 January 2020 in Bangkok, Thailand!Due date: 27 November 2019To join, fill out the ...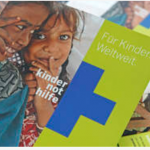 Kindernothilfe is looking for the like-minded registered non-government organizations to implement the Kindernothilfe's Self-help approach in their project areas. The preferred project areas should be in the Northern region and on the Thailand-Myanmar border where the migrants and their children prevalently traverse and reside. The ...