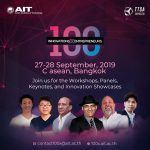 100 Innovation X Entrepreneur (100X), Southeast Asia first ever "Research to Commercial" conference!100X aims to bridge innovators from various academic fields with all passionate entrepreneurs to magnify the impacts for both business and social values.This is the first of its kind event in the region ...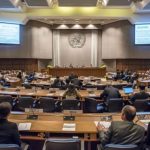 The objective of the exhibition is to provide additional informal space for member states, civil society, UN agencies and other stakeholders to share good practices for integrated and inclusive approaches for issues related to the Committee on Information and Communications Technology & Science, Technology and ...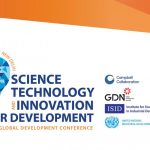 Global Development Network (GDN)'s 18th Global Development Conference, titled 'Science, Technology and Innovation for Development,' will be held in New Delhi on 22-23 March, 2018. The conference will be a forum where global actors from governments, research, private sector and civil society can share knowledge and practices on ...
 Global Development Network


Contact us
Thank you for taking the time to get in contact!