SDG 9 Industry, innovation and infrastructure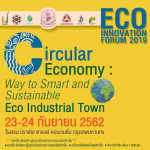 The Federation of Thai Industries invites interested participants to the forum "Eco Innovation 2019". The main theme for this forum is 'Circular Economy : Way to Smart and Sustainable Eco Industrial Town'. This forum aims for promoting the development of eco-industrial cities under the principles ...
The 5th Green Industry Conference (GIC5) will take place from 3-5 October 2018, at United Nations Conference Centre in Bangkok, Thailand, and is organized by the United Nations Industrial Development Organization (UNIDO), the United Nations Economic and Social Commission for Asia and the Pacific (ESCAP), ...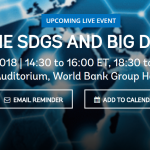 Big data is drastically improving our ability to understand the world around us.This event will showcase how big data and new technologies allow cities and local communities to seize new opportunities for jobs and manufacturing; deliver effective and inclusive transport and energy services; prepare for ...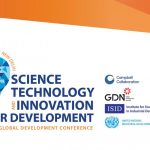 Global Development Network (GDN)'s 18th Global Development Conference, titled 'Science, Technology and Innovation for Development,' will be held in New Delhi on 22-23 March, 2018. The conference will be a forum where global actors from governments, research, private sector and civil society can share knowledge and practices on ...
 Global Development Network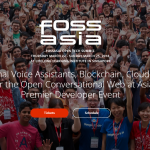 UNESCO Hackathon at FOSSASIA Summit will take place from Saturday March 24, to Sunday March 25, 2018 at the Lifelong Learning Institute, Singapore.The event aims to bring together forward thinking citizens with innovators, hackers, scientists, and makers from around the world in Asia, create open ...
 UNESCO Hackathon