Sustainable Development Goals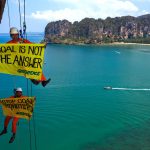 Background In 2014, the Electricity Generating Authority of Thailand proposed an 870-megawatt coal-fired power plant in Nhua Khlong, Krabi. This proposed coal plant would be built inside Thailand's largest seagrass ecosystems and near pristine beaches on the Andaman Sea, a world-famous tourist destination. An associated coal ...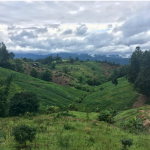 Solving land right and environmental impacts in Northern Thailand through Sustainable AgricultureBackgroundMae Chaem District, with a population of about 60,000, is a key strategic watershed area in Thailand's Northern Highlands. The District is primarily made up of Mae Chaem National Reserved Forest1 which is classified as a ...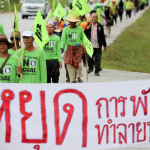 This interactive presentation offers some insights into the current engagement of Civil Society in the National review process for reporting on progress towards achieving the United Nations Sustainable Development Goals (SDG). Use the navigation tools (located on the bottom right) to scroll left and right ...