Workshop "Migration and Women's land tenure rights and security in the Greater Mekong Sub-Region"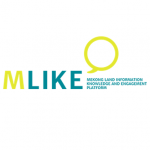 On Thursday January 31st 2019, FAO Regional Office for Asia and the Pacific, and the Regional Centre for Social Sciences and Sustainable Development, Chiang Mai University (RCSD) will be
holding a public workshop in Bangkok under the title Migration and Women's Land Tenure Rights and Security in the Greater Mekong Sub-Region.
This workshop will introduce new research looking at the intersections of gender, migration and land tenure through three case-studies in Thailand, Lao PDR and Myanmar, and discuss areas for future research, action and policy implications. The forum will open up to a variety of speakers to discuss the topics in the context of mainland Southeast Asia.
Further information: click here.