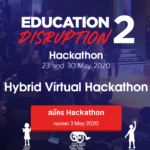 Come back again with an educational innovation competition, an important opportunity for people who are passionate about education to join together as a team of 3-5 people to come together to solve problems for future education development and problem-solving. Inequality in education for Thailand to ...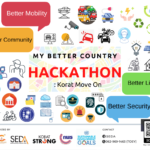 Office of the Public Sector Development Commission in collaboration with Suranaree University of Technology Invite who interested Come together to create innovation and happiness in order to safety to return home. In the My Better Country Hackathon # 2: Korat Move On activity, participants are a ...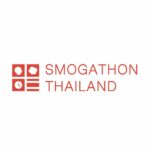 Smogathon Thailand 2020 is a volunteer activity of experts in many fields. Such as environmentalists, social entrepreneurs, programmers, inventors, students, and academics that we have in our network of social workers.What will happen at the Smogathon Thailand 2020 is the group of people who are ...

Contact us
Thank you for taking the time to get in contact!