Disasters and emergency response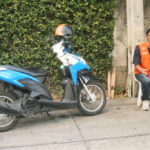 The coronavirus pandemic has been a challenging time for decision makers globally to respond accurately and in a timely manner to mitigate impacts while keeping the public informed. In fact, the COVID-19 pandemic has led to the intensification of inequality and so far disrupted income ...
Read more our analysis on how COVID-19 measures have had an impact on Thai Labor Market. ...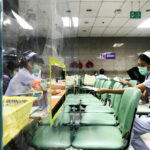 COVID-19 in ThailandThailand was the first country outside of China to have confirmed a patient with the novel coronavirus (COVID-19) infection on 13 January 2020. On March 1, 2020, Thailand's Ministry of Public Health (MoPH) designated COVID-19 as a dangerous communicable disease under the Communicable ...