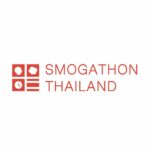 Smogathon Thailand 2020 is a volunteer activity of experts in many fields. Such as environmentalists, social entrepreneurs, programmers, inventors, students, and academics that we have in our network of social workers.
What will happen at the Smogathon Thailand 2020 is the group of people who are skilled in various fields but have volunteer spirits to come together to think and create sustainable solutions to succeed.
The aim of Smogathon Thailand 2020 is the results that will be a form of technology and information to be used to solve air pollution problems. The innovation from Smogathon Thailand 2020 will create a new career, a new way of life, mobile application, website, invention, etc.
Date: 8-10 February 2020
Location: Chiang Mai Province
Enrollment for participants from today until 29 January 2020
See more details here.