MOOC on Open Data Management in Agriculture, Nutrition and Land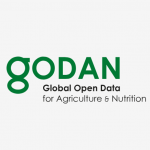 The Land Portal and GODAN Action partners have announced a new call for applications for the Open Data Management Online Course.
The content of the course has now expanded to include land, in addition to agriculture and nutrition. This edition of the course has been revised particularly for communities managing and storing data with regards to land. Anyone handling data in their studies or work in the areas of land, agriculture and nutrition are invited to apply for the course which will be held from 1-19 October 2018.
The course will last 3 weeks and is offered in English. Participants are expected to spend on average eight hours per week completing lessons and engaging in activities such as discussion forums and webinars.
For more information, please visit here