Thailand Data Challenge 2020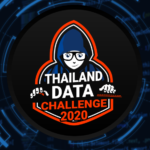 Thailand Data Challenge 2020 aims to discover the most accurate and most efficient coder.
Thailand Data Challenge 2020 is a one-day data analytics competition, open to all students and professionals.
The competition consists of 2 rounds of data analysis problems designed by Shopee tech teams. Participants must analyse the dataset, draw insightful conclusions and solve the problems in a specified amount of time.
Not only will participants get a chance to code to generate insights that solve real industry problems, this competition will also provide them with an opportunity to test their coding skills and understand the importance of data analytics skills required in Shopee.
Through this competition, we aim to:
Equip students and professionals with essential data analytics skills and expertise to prepare them for the new digital economy

Bring the tech community closer through problem solving and knowledge sharing together
Provide participants with the opportunity to work on real dataset and challenges in the internet industry
Register: 25 Jan – 8 Mar 2020
Series of Training & Workshops: 17 Feb – 14 Mar 2020
Challenge Day: 28 Mar 2020