People and Forest Forum 2020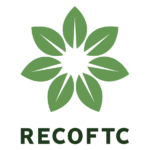 We are inviting correspondents and interested people for the forum "People and Forest Forum 2020", forum of global warming situations, real action of forest sector and products from local community forests around Thailand.
Forests can play different roles in the carbon cycle, such as forest restoration and sustainable local community forest management, to mitigate rising of global temperature and climate change.
This forum has sessions of speech from people in the forestry sector, project launch 'Citizen's Forest', discussion, and workshop.
Date: 24-25 January 2020 at Angoon Malik Garden, Soi Sukumvit 55, Bangkok.
For more information and registration Tel.02-940-5700, ext. 1237 or send message to Facebook Fanpage https://www.facebook.com/recoftcinThailand/