Call For Application| Thailand Creative District Network (TCDN)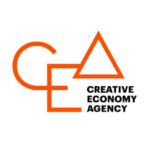 If you are one who clearly sees and believes that your community area is charming or own, or is diverse in resources that are different from other areas. Besides, there is a unique local knowledge. There is an important civilization or history. And have creativity, art, culture, and unique creativity in areas that are determined to improve the community.As well as the people in the area are determined to develop the Community l Neighborhood l City to be able to maximize the assets of the most useful area.
Download information of the Creative Economy District Network Project here.
Complete the readiness assessment form. And submit the evaluation form in pdf format at creativedistrict@cea.or.th by May 1, 2020.