Announcement: 2018 Mahidol University Postgradute Scholarships for Graduate International Students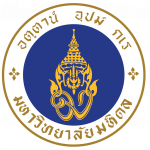 Mahidol University – a Thai university – is offering 50 full scholarships and 450 partial scholarships for international students to study MA or PhD programs.
MA in ASEAN Studies for Sustainable Development (MASD) is accepting applications for January 2019 semester.
Application period: 10 October -15 November 2018.
Please visit here for more detail.