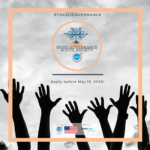 The YSEALI Regional Workshop on Good Governance and Civil Society application period is now open!Youths of all kinds – leaders, community influencers, activists, social change-makers and educators – are a powerful vehicle to drive transparency, accountability, rule of law and democracy, and to ensure good ...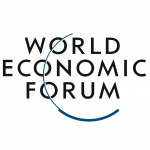 Grasping the opportunities and managing the challenges of the Fourth Industrial Revolution require a thriving civil society deeply engaged with the development, use, and governance of emerging technologies. Following interviews, workshops, and consultations with civil society leaders from humanitarian, development, advocacy and labor organizations, the ...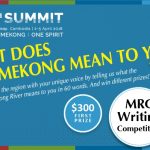 The Mekong River Commission (MRC) today launched a regional writing competition in which citizens and residents of all ages from Cambodia, Lao PDR, Thailand and Viet Nam can enter and stand a chance to win different prizes.Entitled "What Does the Mekong Mean to You?", the ...